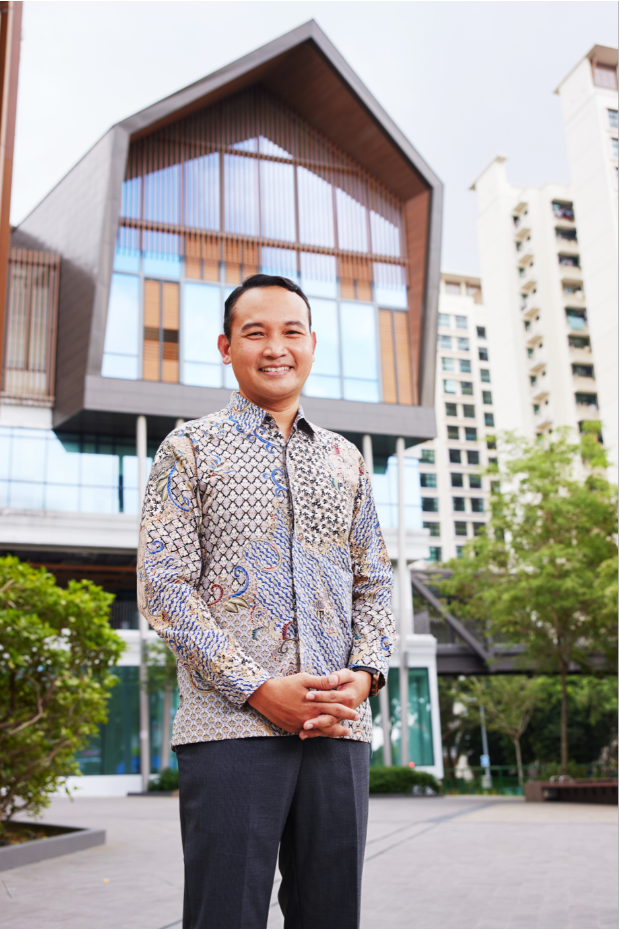 Dear Residents and Friends,
Singapore is always evolving: in October 1983, the first phase of the Mass Rapid Transit (MRT) North-South Line construction began in earnest. Fast forward 40 years and we are opening stations along the Thomson-East Coast Line, with the next phase of this sixth MRT line connecting many residents via the new stations in the South East divisions from 2024. Improving public transport is key to achieving a more sustainable Singapore, which will remain an important
priority for now and the future.
On this front, I am glad that South East CDC has encouraged residents to lead greener lives. For example, our longstanding partnership with 3M returned with a twist last year: The 3M Green Challenge encouraged residents to pick up simple eco-friendly habits, such as taking public transport where possible and upcycling old products into new items. As always, many of our residents joined the cause, and in doing so, raised more than $100,000 worth of supplies for needy residents.
Even as some things in Singapore change, I am comforted that other aspects of our country remain the same. As we look forward to celebrating the nation's birthday in August, let us also remember Racial Harmony Day, which falls on 21 July. Younger ones may not realise how fragile our racial harmony can be. However, I am certain that older Singaporeans will know how hard-fought a victory it has been. South East CDC remains committed to safeguarding this precious value for generations to come through programmes such as the Racial Harmony Youth Ambassador Experience Camp. Finally, as we treat COVID-19 as an endemic, the time is right to give recognition to those who have played their part in helping us overcome the crisis of our generation. Many everyday Singaporeans have been recognised with the National Awards (COVID-19) for their outstanding, 'above and beyond duty' contributions and sacrifices towards the nation's fight against the pandemic. Join me in thanking them for their tireless and selfless service to our country and community. I hope the upcoming National Day holiday will be a time for family and community. Happy Birthday, Singapore!
Best Wishes,
Mohd Fahmi Aliman
Mayor of South East District
Adviser to Marine Parade GRC GROs